Frederick M. - Science/Technology/Engineering/Math - Keeping it fun!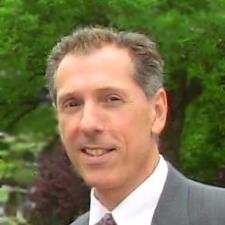 $75 / hr
Flemington, NJ
15 miles Travel Radius

In-person + Online
Do you enjoy learning, making things work, or solving interesting problems? You probably also like creating new ways of looking at the world and expressing yourself! It's great fun to do these things and gain expertise in the process. That's what school is all about! And tutoring is meant to help you go the extra mile, or perhaps fill in any gaps that occur in the rush through your classes, sports, music/art lessons, etc. If you've ever had the experience of really enjoying an exam, kno...
Reviews
My 13-year-old is not a confident mathematician and has struggled to fulfill his potential at school. After an initial lesson with Frederick, he came home, shut himself in the dining room for an hour and carried on trying out more algebraic problems voluntarily. His review is "He's smarter than any teacher I've ever had. My teacher doesn't really teach me. But Frederick did."
- Angela L. from Hopewell, NJ
Rick was quickly able to recognize my son?s strengths/weaknesses and established the right pace of teaching. My son felt very comfortable and confident with Algebra after the tutoring sessions.
- Anbu A. from Stewartsville, NJ
Rick stepped in to help our son finish past due assignments required to pass 10th grade. Needless to say it was an academic emergency. Rick has a great rapport with our son, and made himself available for a couple hours per day over a short period to get the work done. We can't recommend him highly enough!
- Don M. from Ringoes, NJ
Frederick worked with my 90 year old father who was having troubles with Windows 10. My father hasn't worked on the computer for months due to his frustrations with Windows 10. Frederick has brought my dad back into the technical world. His patience and knowledge gave me my dad back. I can't thank him enough.
- Lauren A. from Flemington, NJ
I was not doing well in my pre calc class so when I came home for spring break, I looked for a tutor who could teach at the college level. Frederick could teach at college level. He helped me on problems to prepare me for my next exam. If I didn't get something right away, he was very patient and explained the problem to me until it clicked. He even showed better and easier ways to l l solve problems. I would recommend him to everyone! :)
- James M. from Flemington, NJ
Huge thanks to Frederick. He was knowledgeable and personable. He not only helped me to solve problems but taught me the reasoning behind them. Great tutor 10 out of 10 would recommend.
- Kyle M. from Mission Viejo, CA
He was able to help me understand circuit boarding revolving around a 555 timer and 4 bit up counter with logic gates. Very thorough and helped me to solve my wiring issues. Definitely would suggest to friends and other students.
- James W. from Norman, OK
Frederick did an excellent job! His step by step approach to building a data set and graphing it was easy to follow. He explained how initial "chunks" of raw data can be formatted and organized so simple formulas can then be applied to give meaningful information on meal sale trends. It helped transform us from spreadsheet users to a spreadsheet creators.
- Elizabeth C. from Flemington, NJ
Fredrick has a good method for teaching. He helped me work on an assembly language project and had me not just focus on the problems I was having and fix them, but understand them. We took professional approach and went back over my overall design and used logic and incite to accomplish my goals. While also giving me some overall advice for how to approach my upcoming projects.
- David S. from Glenside, PA
My son struggles in math. His first two tests did not go well. After his first lesson last Thursday with Frederick, he received an 88 on Friday's test. He did not want a tutor at first but now is very much on board
- Tom W. from Hampton, NJ
Mr. Frederick did a great job breaking down the material for me to comprehend. I like that he is very patient and willing to show you step by step how to grasp the material. Not only he is a great tutor, he also motivates you to continue on and push through each lesson....Who knows maybe one day I will be able to create my own A.I. (Artificial Intelligence) Haha!
- Kendera A. from Pensacola, FL
Frederick worked with my high school son on a computer programming/computer course. He goes the extra mile to make sure my son is learning the things he is stuck on. He continues to work with him and is a really caring tutor to him. We will continue to use his services :)
- Lisa L. from Flemington, NJ
Luckily for our son, Frederick had the skills to quickly identify where help was needed and explain the work in a way our son could understand. He also jotted down some Algebra rules for him to keep with him and refer to when he worked independently. We feel relief that we are finally giving our son the support he needs.
- Karen S. from Flemington, NJ
The group Rick worked with loved him and the subject. He opened up a new experience and world to them. We can't wait to work with him again.
- Susan K. from Califon, NJ
Rick is patient, kind and full of ideas that have challenged and interested my daughter to learn math! Each week Rick assigns fun homework that gives my daughter the basic tools that she will use always.
- Victoria F. from Frenchtown, NJ
Frederick demonstrated his 30+ years experience of computer programming with his command of methods and best practices. I worked with him on a project for over 4 hours and learned so much. Frederick can explain concepts in multiple ways until the student can grasp the gist of the material. He was patient and highly responsive. I would recommend him to anyone struggling with C++ or looking to move ahead.
- Michael A. from Monterey, CA
We are very pleased with The tutoring Frederick conducted. Both of our kids spoke highly of him and advised us they felt comfortable with the lesson. Frederick makes the student feel at ease and asks for their input, they felt more confident after they finished.
- Bill K. from Somerville, NJ
This is the second session with Frederick and I have to say he is just wonderful! As a mother seeing my daughter smile again and sense her relief is priceless. His knowledge on the subject matter and his engaging approach has made an immediate impact on my daughters understanding of Precalculus. Thank you Rick for your patience and commitment to my daughters success.
- Maria B. from Hillsborough, NJ
Frederick has been tutoring my daughter in Algebra II and Chemistry. He is doing a great job and she is improving in both subjects. Using Skype for the tutoring has made it very convenient. Highly recommend him for tutoring.
- Kathy C. from Whitehouse Station, NJ
Very knowledgeable and organized. Fred took time to prepare for the lesson which showed his commitment. And also offered notes and summaries after the lesson. Great tutor!
- Gigi G. from Monroe Township, NJ
Search More Tutors in the SU Area