Jason V. - Software Architect here to help you ace programming!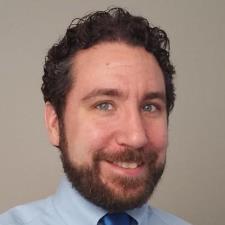 $79 / hr
Chicago, IL
10 miles Travel Radius

In-person + Online
I am a life-long Chicagoan who earned B.S. and M.S. degrees in Computer Science at UIC. I have 15 years of professional experience as a Software Engineer, and a true passion for teaching. I specialize in tutoring Java, JavaScript, C#, ASP.NET, Python, Linux, and HTML.

My tutoring career began as an undergraduate, when I helped students at Harper College and UIC with introductory programming classes. Over time, my repertoire expanded to include HS and undergraduate level mathematics and a w...
Reviews
Jason was very knowledgeable of MVC architecture and structural computer science concepts. We debugged a very complex app together and his helpful, patient, and accommodating style helped me complete a critical project for work. I am very grateful for his time and lessons. I highly recommend Jason for Java and other advertised expertise.
- Kyle M. from Greenwich, CT
I am a novice WordPress user and Jason patiently guided me through a major obstacle I was having in the construction of my website. I'm back on track and ready to move forward. Thanks, Jason--and Thanks, Wyzant!
- Jim B. from Chicago, IL
Jason saved my life!!! I'm a senior at university and got locked into the wrong computer science course by mistake. I was told it was a relatively straight forward web site creation class using Visual Studio -- but found out only after the drop/add deadline that it required learning a substantial bit about ASP. By the end of the course, I was deep underwater. I found Jason on Wyzant's platform and he was one of the very few people that knew ASP. But, more importantly, he was incredibly responsive and a truly great teacher. He made time for me right away and for a number of days in a row. He improved my grade in the class by 10 percent. He is a very nice person and a great educator.
- Ray c. from Washington, DC
He is a natural teacher and really knows his material. I have already scheduled my next session with him this weekend. I highly recommend him for any learning needs.
- Ashley M. from Meridian, ID
Jason really helped me understand Python a lot better and how to code an application that will help me solve my objective. He?s very patient and explains every step in great detail. He even helped me understand IT concepts that I was only partially familiar with.
- Lauren B. from Houston, TX
I have had several tutoring sessions with Jason. He's definitely the most patient tutor out there and I feel comfortable asking any questions about my code. If you need help in understanding code and concepts definitely reach out to Jason for a session!
- Shreya P. from Bradenton, FL
Jason has helped with several Java programming topics, and has a great teaching style that makes abstract concepts digestible and understandable. Highly recommended!
- Josh M. from Alameda, CA
Jason helped me with a javaFX problem I was having. He also noticed some other areas where my code could be improved, and took the time to explain why. I would recommend him for Java help.
- James P. from New York, NY
I got in touch with Jason in order to get some help with an SQL assignment for my database management class. He was able to make time for me even though I reached out to him at the last minute. We spent a couple hours going over the homework and I received an 'A' grade. Very happy with the experience and I will definitely be using his tutoring service in the future.
- Mohammad N. from Fremont, CA
Jason so patiently taught me C# and helped me understand the coding in a way my college professor has not been able to. I look forward to working with him again.
- Rebecca A. from New York, NY
First session, I would say Jason hit it out of the ball park. I had a critical project assignment and a fast approaching due date, which needed to be complete within a day. Not only, did Jason resolved my broken code. I actually learned something new within 90 minutes of our tutor session. Definitely, I will be reaching back to Jason. Not only he is knowledgeable in C# and .Net. Jason is also articulate and fluid in his teaching delivery. Thanks a million, Jason. Geno
- Geno L. from Manassas, VA
I learned a lot more about SQL. I learned how Primary keys and Foreign keys work together and started to learn how to build a table in the Oracle SQL Database. He really knows SQL and I highly recommend him!
- Rebecca L. from Austin, TX
Jason was very helpful with my understanding of python and computer coding. He would always show up prepared and ready to tackle any problems and was committed to solving any task at hand. His dedication and kindness was crucial to my learning of python. Thanks, Jason!
- William K. from Chicago, IL
Jason was able to help me out and was very knowledgeable. He was a great tutor. I recommend him to anyone who is in need of help with programming. I will definitely be using him again in the future.
- Ramzi K. from Orland Park, IL
Jason was an immense help. Before the session, I was very intimidated by my Artificial Intelligence programming assignment and at a loss of how to begin. With Jason's help, I now have a working framework to use, a clearer idea of my professor's expectations and most of all an assignment that now feels approachable to me. So, I'm very grateful to Jason.
- William S. from Orlando, FL
Jason really helped me understand how Python works. He was very careful and thoughtful to check my mistakes of codes and actively give his recommendations. Thanks again! Jason.
- Danyang X. from Chicago, IL
Jason worked with me on automation testing in preparation for an upcoming job interview and really helped set me up for success. Look forward to working with him again.
- Corinna M. from Hialeah, FL
Jason knows the subject thoroughly and communicates with clarity. As an experienced professional (in other languages) myself, I appreciate the way our viewpoints meshed and the ease with which we worked together to increase my competence.
- Joe O. from Sacramento, CA
First meeting had a few expectations set , Jason meet them I am excited for our next tutoring session. He explained the code line by line and also provided mini questions to see if I understood the concepts of the coding exercise.
- Danielel P. from Villa Park, IL
What a patient, professional tutor! WyzAnt is lucky to have Jason V.
- Megan H. from Chicago, IL
Search More Tutors in the SU Area