Kathy B. - Mathematics, Project & Process Management Are My Specialties!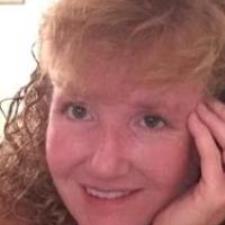 $40 / hr
Roebuck, SC
15 miles Travel Radius

In-person + Online
Hello! My name is Kathy and I love math and logic; so much that I majored in Math and Computer Science. I have over 20 years of professional experience in the Business and Technology realms and a over 3 years of being a Home School teacher to my high school son (currently in 12th grade). My son has excelled in his work being home schooled and according to the standardized tests he took (Seton Testing and Iowa Testing), he was 2 grades above his current grade level.

I enjoy helping other...
Reviews
Kathy taught me project management concepts, she responds quickly, she was knowledgeable on every subject for which I required tutoring, and she was everything I could asked for. She most definitely should have been a teacher. With Kathy it was stress free, worry free, and I learned so much. Her teaching technique is clever and effective, she is patient and dedicated, and her price is extremely fair. I would recommend her to any student, she saved my semester!
- Lauren S. from Ambridge, PA
Kathy is one of the best tutors I've had. Very knowledgeable, easy to follow and patient. I am learning a lot with her. I highly recommend her. Very happy to have her as my tutor!
- Ana P. from Miami, FL
She understood my problem and able help have feedback .I give not understood the problem and she was able to pick up the work information immediately and help me.
- Faal A. from Lawrenceville, GA
Kathy, is extremely knowledgeable in Statistics and Project Management. She is very patient and explains problems in detail to ensure the student understands. Excellent tutor!
- Shawanda M. from Marietta, GA
Punctual, paitient and knew her stuff. My son said that she was able to "make things click" which he had been struggling with for weeks. We will meet her again next week and hope to see the grade improve.
- Amy G. from Reidville, SC
Search More Tutors in the SU Area